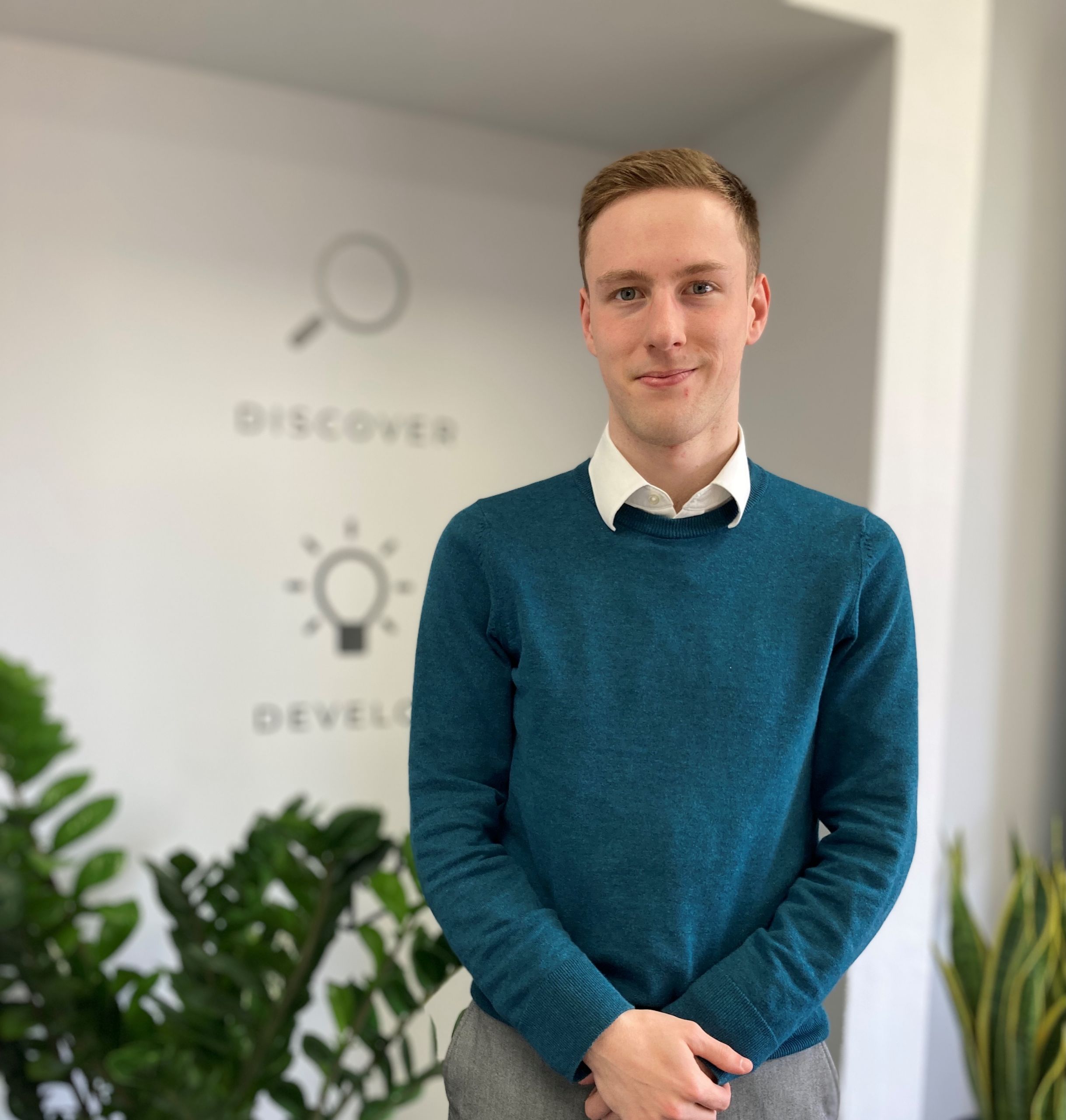 Matthew Leatherdale
About me:
Job Title: Client Support and Trainee Paraplanner
What I do: As a trainee paraplanner, I help perform research and technical work for our advisers, assisting them in the decision making process to ensure all options are considered and our clients acheive the best available outcome. From writing reports to submitting applications, I help drive the process forwards to ensure the whole experience is as successful as possible.
Brief Background: Having studied Medical Sciences at the University of Exeter, I had a complete change of direction when deciding I much preferred the field of finance. Having not long been out of University I stumbled across the opportunity to join Clarus as an apprentice, and have enjoyed my time here ever since.
Favourite part of my Job: The satisfaction at the end of the process when our clients are comfortable and relaxed that their money is in trusted hands being managed to their own personal goals.
Outside Work: Whether it is cricket in the summer months, hockey in the winter months or just taking my bike out for a ride, I can often be found enjoying sporting pastimes.
Secret Skill: I very much enjoy my cooking, especially being able to try making new dishes from cultures or cuisines I've not attempted before
Childhero Hero: Alberto Contador
Our Approach
Knowing what your money is doing and how it's helping you achieve your goals will give you an overall feeling of confidence and control over your finances. We like to keep the process as simple as possible, creating a clear, confident plan in 3 steps
Discover
We listen to you, we ask lots of probing questions so we can get a true understanding of what your concerns are, what your goals are and where you would like to get to. It's not just about your money, it's about your life. We understand how complex your life and financial situation can be, and we are here to simplify it and to help.
Develop
Now we know you and your goals, we create a comprehensive financial roadmap for your future. We will consider how all your plans and investments overlap and interact with one another in order to formulate the most effective and efficient strategy for you. This can be concisely summarised by the phrase "the whole is more than the sum of its' parts.
Deliver
Life never stands still for long. The best financial plans are designed to enable you to put alternative scenarios in place so that your long-term strategy can be altered and fixed. So, while it doesn't mean that your overall goal has to change – it might just mean altering the road that ultimately gets you there.
We're here for the whole journey
We will continue to regularly meet with you to update the plan for life events and take into consideration any changes in your goals. We're here for the whole journey. All good relationships require continual feedback and input. Once we have learned about you and your needs, developed and implemented a financial plan, we are not done, and in many ways our work has just begun.
Regularly reviewing and adapting your financial plan is always recommended, no matter what's happening, because it helps you to stay on track. We will continue to regularly meet with you to update the plan for life events and take into consideration any changes in your goals.